Behaviour Policy
All students are expected to behave in a way which is respectful of other people within the school and the wider community and of the school environment.
Care, courtesy and consideration are emphasised as part of the School's ethos. However, if students do not behave sensibly, they will be held to account. Parents will be contacted and corrective measures used. Students may be required to do extra work, either in a detention at school or at home, or to do something that is useful during lunch or morning breaks. Students whose behaviour or attitude to work during lessons causes concern may be required to have a report card signed by the teacher at the end of each lesson.
The school adopts an Attitude To Learning and Homework policy based upon the standards below;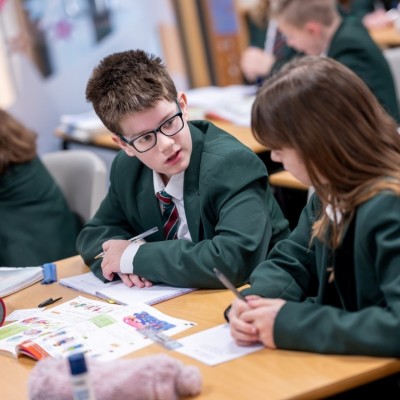 Consequences to poor behaviour are communicated clearly to students via the Code of Conduct, in their planners. Consequences to poor behaviour are also clearly displayed in every teaching room. Teachers and students may refer to this during lessons in order that low level disruption may be dealt with effectively and be prevented from escalating.
Procedures have been devised for dealing with any incident where bullying is suspected. Serious offences, such as the possession or use of drugs or alcohol, or violent or aggressive behaviour, will be treated very seriously and will lead to exclusion.